The pandemic forced many consumers to try out digital shopping options. It made us get used to online shopping like grocery pickup and grocery delivery. Now that the pandemic is over many customers can find the way back to the stores again. According to Forbes foot traffic and in-store visits to retail, restaurant and entertainment locations have increased 44% since the start of 2021. This makes in-store advertising again (or still) one of the best ways to promote your product or brand. In this article we give you 5 tips on how to use in-store advertising.
#1 Use counter advertising
We already stated it in our blog about counter advertising: 69% of shoppers recall seeing in-store product advertisements and those impressions led to browsing (69%) and buying (61%) the product*. This makes counter advertising one of the best ways to promote your product or brand. It's at a place where people stand in line, pause as they wait for the cashier to finish or for their product to be wrapped. Attention is focused on the counter, where your customer places their products to pay for them. It's also the place where last minute buying decisions are made. The DeskWindo provides an excellent opportunity to reach your customers right at the checkout. 
#2 Use floor advertising
Studies show that using floor advertising can lead to an increase of sales of 20 to 50%. Using floor advertising close to the advertised product stimulates impulse buying. It stands out without taking up any precious sales space. So why would you not use floor advertising?  People tend to look where they walk - and they definitely look at whatever breaks the pattern on the floor. This is why the use of floor decals (stickers) and the use of the FloorWindo are great ways to stimulate your sales and raise brand recall and awareness. 
#3 Promotional pricing
Did you think price offs are passee? Think again, because people are always looking for a good deal. If you organize and publicize in-store price promos well, it will definitely drive sales. Make sure you have 'sale' posters made that state the promotional price and product name. You can place the posters throughout the store. Use your DeskWindo and or FloorWindo to communicate the deal and make sure you have a consistent message in all your communication channels. Run the 'sale' for at least a week. This gives time for word-of-mouth to travel and increase your foot traffic.


This article will continue below the image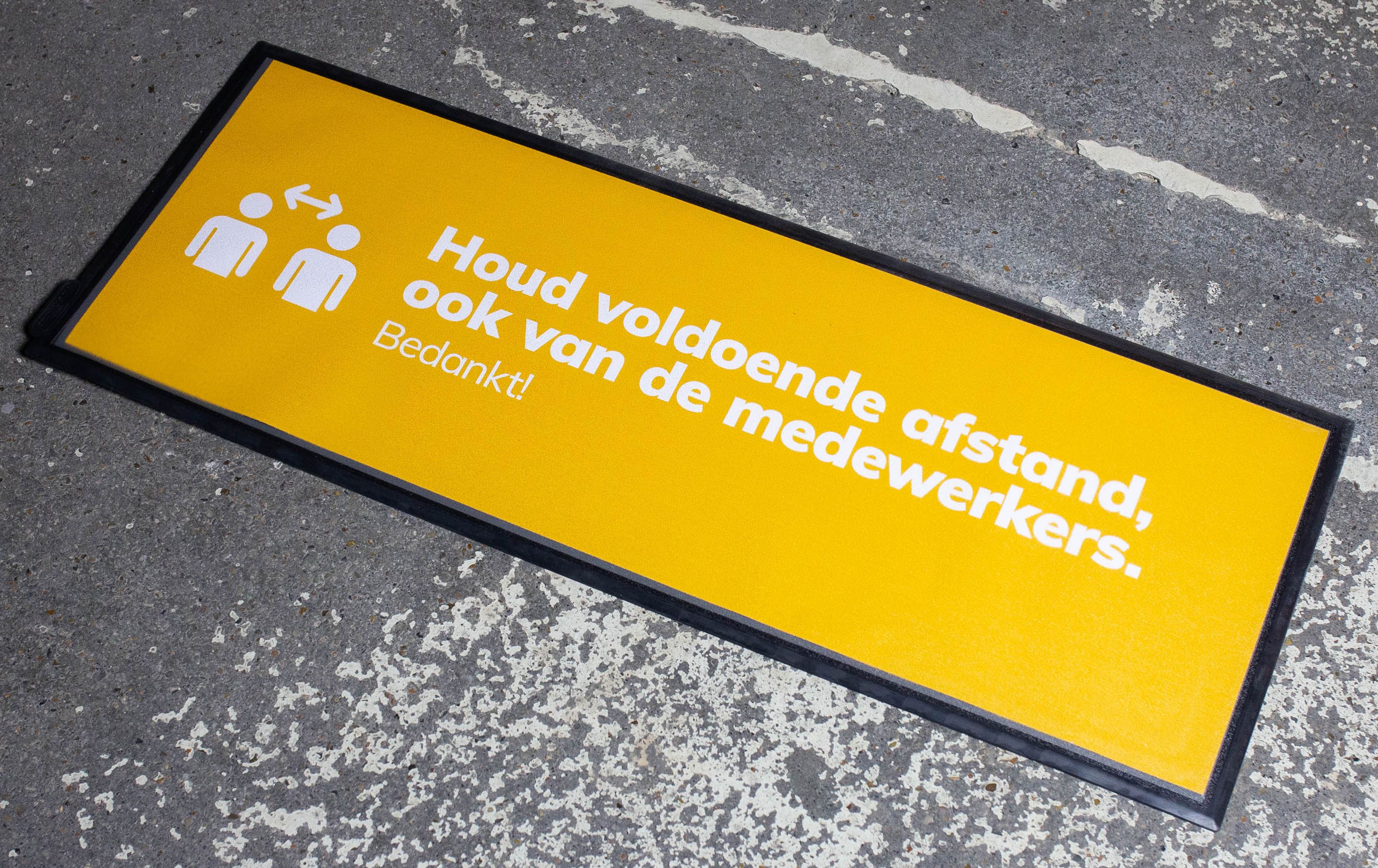 #4 Use signing
Make sure your customers know where to look for the deals. Designate an area of your store to be the clearance or sale shelf, and be sure to keep it stocked with deals. This makes it easier to market and sell your products in store. Use singing to direct customers in the right direction. If possible, create an inventory board of the current stock of sales items at high traffic areas in your store, and keep it updated for customers to read.
#5 Organize store events
You have to give people a good reason to visit your store, and having good products sometimes isn't enough. Although many customers can find their way back to the store again, they still enjoy the convenience of ordering online. Incentivize shoppers to come into the store for a free and on-brand event. They will not only be surrounded by tempting limited and "only available in stores" items, but also things like product demonstrations and services. You can attract online shoppers into your location by offering coupons that can only be used in-store. Once you get them through your doors, use in-store
communication to tell more about your brand, your story, your values and of course your products and promotions.
With these 5 tips you will definitely drive more sales with in-store advertising. Are you looking for a way to communicate your brand message, promotions or other messages? We are happy to help! Please feel free to reach out. 
*Source: https://www.marketingdive.com/spons/the-impact-of-in-store-signage-on-consumer-purchase-decisions/605794/