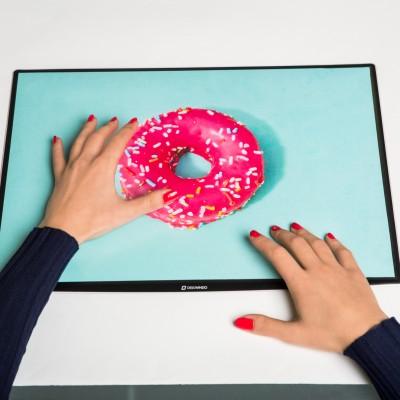 Counter mat poster display. The excellent opportunity to reach out to your customer right at the checkout.


Increase brand awareness. Drive sales.

Counter advertising, optimal use of counter surfaces

Counter advertising provides an excellent opportunity to reach out to your customer right at the checkout.

76% purchase decisions made in-store

When it comes to making decisions on what to buy, more decisions than ever before, 76% to be exact, are being made in-store. Source: POPAI


Counter advertising, the perfect position in your store!

Counter advertising is one the best ways to promote your product or brand. It's a place where people stand in line, pause as they wait for the cashier to finish or for their product to be wrapped. Attention is focused on the counter, where your customer places their products to pay for them. It's also the place where last minute buying decisions are made.


Counter mats – Innovation is key

With our twenty plus years of experience in the field of in-store advertising, we know that innovation is key.Our prime floor and counter advertising mats are each in their 5th series! Making the mats thinner yet sturdier, the screens clearer, the anti-slip better and the carbon footprint lower. But first of all, they are all easier to use, quicker to update and even more appealing to the eye. Our counter mats give your advertisement the finishing touch!

Point of purchase advertising

Point-of-purchase advertising, or point-of-purchase marketing (also known as POP marketing or marketing at retail) uses in-store displays and other last minute marketing ploys to influence the customer to make an impulse buy or to choose a specific brand. The DeskWindo® counter mat advertising display is one of the most cost effective solutions for achieving this. The message in the form of a (self-printed) poster is easily updated in just seconds!


Increase brand awareness.

Ensure that your brand message stands out and reactivate your advertising campaign right where it matters the most!

Want to promote your brand
Stop waiting, start selling!
Contact us
Please contact us if you have
any questions or comments

Request a quote
Larger quantities, Custom products
Special requirements